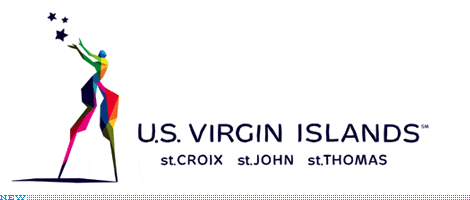 3 Luglio – VIRGIN ISLANDS EMANCIPATION DAY  – Molteplici eventi e celebrazioni commemorano il giorno della liberazione degli schiavi africani dell'arcipelago nel 1848 per mano del Governatore danese Peter von Scholten. Eventi per grandi e piccini in ogni isola. A St.Croix, nella cittadina coloniale di Frederiksted al Buddhoe Park, dalle 16.00 alle 20.00. 
4 Luglio – INDEPENDENCE DAY – St. John Festival –
Il Carnevale a St. John (o St. John Festival) é una combinazione di celebrazioni della tradizione del Carnevale e dell'emancipazione e dell'indipendenza. I festeggiamenti – che si protraggono per più di due settimane –  includono musica e gastronomia e culminano con la parata ed i fuochi d'artificio del 4th of July.La parata inizia alle 11.00 all'entrata del National Park Visitor Center e si snoda attraverso la comunità di Cruz Bay. I fuochi d'artificio iniziano alle 21.00 sul Cruz Bay Harbor. 
5 Luglio – Alexander Hamilton "Jump Up!" St. Croix –
Questa celebrazione di strada onora Alexander Hamilton e si svolge nella cittadina di Christiansted a St.Croix, dalle 18.00 alle 22.00. Info: www.gotostcroix.com 
7 Luglio – Emancipation Horse Races –
Corse di cavalli al Randall Doc Race Track da mezzogiorno alle 18.00 per un pomeriggio di competizione, passatempo prediletto a St. Croix. 
7 Luglio – Mango Melee and Tropical Fruit Festival, St. Croix –
Celebrazione della "Queen of Tropical Fruit" per apprendere e godere dell'abbondanza di mango isolani, grazie a workshop, dimostrazioni, assaggi, venditori, competizioni ad altro ancora. Info: www.sgvbg.org 
14 Luglio – 25° Bastille Day Kingfish Tournament, St. Thomas –
Pesca d'altura con Northside Sportfishing Club ad Hull Bay, St. Thomas: un modo stupendo per trascorrere il tempo facendo amicizia. Si possono vincere premi in denaro o altri stravaganti. Oltre la pesca c'é cibo, una band musicale dal vivo ed un beach party nel pomeriggio. La pesca inizia alle 5.30 e a mezzogiorno. La cerimonia di premiazione inizia alle 20.00. Info: www.vinow.com 
15-22 Luglio – Come Home to St. Croix –
Locali e turisti sono invitati all'Estate Whim Museum per un programma di una settimana intera che include mostre fotografiche, conferenze, tour storici, intrattenimento musicale dal vivo e balli. Info: www.stcroixlandmarks.com 
18-21 Luglio – Healthy Encores Lifestyle Festival, St. Thomas –
Divertimento per tutti con un weekend salutare ed educativo. Intrattenimento musicale, feste in spiaggia, shopping, e tour dell'isola tra le tante attività proposte. Info: www.lifestylefestival.com 
19 Luglio – Sunset Jazz, Frederiksted, St. Croix –
Uno degli eventi più famosi dell'isola durante un venerdì al mese: jazz dal vivo sul lungomare di Frederiksted. Gratuito; pietanze e bevande disponibili a pagamento nei vicini locali e ristoranti. Info: www.gotostcroix.com 19-21 Luglio – 50th July Open Billfish Tournament, St. Thomas – Questo é il più longevo torneo di pesca d'altura che si svolge ogni anno nelle acque delle isole Vegini USA, famose per questo tipo di pesca. Info: www.vigfc.com
19 Luglio – St. Croix Grand Crucian Quadrille –
Gran finale di una serie di concerti del programma World Music Under the Stars. E' la più grande Quadrille dell'isola. Info: www.stcroixlandmarks.com 
26 Luglio –  Jazz in the Park, St. Thomas –
Un concerto gratuito con Marcus Printup Quintet per una serata di jazz al Roosevelt Park. Occasione per un picnic casual dalle 17.30 alle 22.00. Cibo e bevande, artigianato ed arte disponibili dai venditori in loco. 
27 Luglio – Cruzan Rum Run –
La gara di corsa più incredibile di St. Thomas: partecipandovi col più folle e curioso costume, si ha la possibilità di vincere  $100 e altri grandi premi. Info: 855-RUN-DA-VI o info@activeislandvi.com 
27 Luglio – Cultural Expose, St. Croix –
I colori con canti culturali e danze di Mocko Jumbies, Masquaraders, Wild Indians, Tea Party skits, Quelbe, Quadrille, Limbo, Kariso, Kaiso, con anche musica e balli Calypso al St. Croix Educational Complex alle 20.00. 
27-28 Luglio – St. Thomas Golf Open –
I golfisti sono invitati a partecipare all'annuale  St. Thomas Golf Open. Sul bel campo 18 buche  Mahogany Run Golf Course per vincere i premi di questo tradizionale torneo estivo. Info: www.mahoganyrungolf.com o Tel: (340)-777-6006