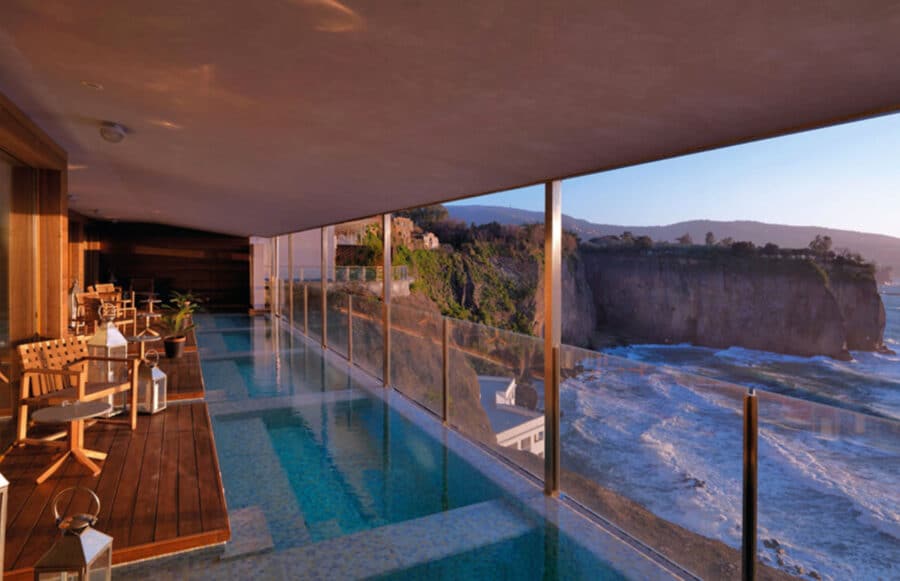 Laqua Resorts presenta una nuova stagione green e sostenibile.


A Ticciano e al Lago d'Orta sono disponibili le nuove esperienze "verdi" Laqua Countryside e Laqua By the Lake.

Esse permettono di offrire agli ospiti una visione sempre più sostenibile del proprio tempo libero, unita ad una grande attenzione al territorio e alla sua rispettosa scoperta.
Laqua Countryside a Ticciano (Napoli)
Al Laqua Countryside di Ticciano si portano avanti le tradizioni del territorio, legate alla tavola. La brigata  raccoglie i prodotti a km0, coltivati nel grande orto del Resort, che poi verranno cucinati.
La protagonista assoluta di questo resort è la campagna, con i suoi ritmi, i suoi equilibri e i prodotti che vi si coltivano.
Il Ristorante Cannavacciuolo Countryside è guidato dall'Executive Chef Nicola Somma. Nei suoi piatti si celebra la campagna attraverso la creazione di ricette esclusive, basate sui prodotti dell'orto del Resort.
L'orto di Laqua Countryside
L'orto è il cuore pulsante del Countryside. Si estende su una superficie di oltre 1.000 mq e vi si coltivano diversi tipi di verdure e ci sono molti alberi da frutta. È suddiviso in due livelli e vi si trovano – in base alla stagionalità- tantissimi prodotti, come:
peperoni

peperoncini

aglio

insalate

basilico

cipolle

zucchine

pomodori sorrentino costoluto

finocchi

prezzemolo

pak-choi

spinaci

piselli

fave

carciofi

spezie

bietolina

coriandolo

timo

pomodorini del piennolo

melanzane

datterini

ravanelli

cavolo viola

pere

ciliegie

fragole

albero prugne

pesche

mele

mele annurche

noci.
Partendo da questi prodotti, il Ristorante offre anche ai suoi ospiti un inedito corso di cucina per imparare ad ottimizzare l'utilizzo delle verdure in cucina e renderle protagoniste.
Inoltre, in questa stagione, Laqua Countryside inaugura anche i tavoli nell'orto, una nuova esperienza per cenare a lume di candela.
Il menu degustazione del Ristorante propone anche l'inedito Carpe Diem vegetariano. Questo menu si accosta al tradizionale e offre un nuovo percorso di alta cucina legato ai prodotti della terra. 
Si prevede il Benvenuto dello Chef; la Zuppetta di verdure primaverili; il Riso alla scapece di zucchine; gli Spinaci, tartufo e agrumi; la Barbarbietola alla Wellington; Pre dessert; Pane, olio e pomodoro. Ad esso si può abbinare anche la degustazione dei vini locali o la selezione del Provolone delle Colline Vicane.
I valori di Laqua Countryside
Laqua Countryside esprime i valori del Brand e il desiderio del Gruppo di ottimizzare il risparmio energetico e il rispetto del territorio.
Il progetto architettonico dello Studio lamatilde ha previsto un sistema di pompe di calore di ultima generazione, con il riscaldamento a pavimento, per un minore consumo di energia e un calore costante ed equilibrato nello spazio. L'intero edificio è stato isolato grazie alla creazione di un cappotto termico e ai particolari serramenti che garantiscono la tenuta della temperatura.
Inoltre, sono stati riutilizzati alcuni materiali recuperati dalla struttura esistente, come le piastrelle originali dell'edificio redistribuite negli spazi. Ma anche un aggancio alla tradizione, con il recupero della pavimentazione realizzata in coccio pesto. Si tratta di una tecnica tradizionale con cocci di ceramica rotti, utilizzata in Campania fin dall'epoca romana.
L'orto e il giardino vengono irrigati dal pozzo di raccolta d'acqua piovana. Inoltre è prevista la realizzazione di un impianto fotovoltaico sulle falde del tetto del Resort.
Laqua by the Lake, sul Lago d'Orta (Pettenasco)
Laqua by the Lake, sul Lago d'Orta, a Pettenasco, ha aperto lo scorso anno. La sua ospitalità è costituita da spazi di design e da una grande attenzione al contatto con il Lago, su cui si affaccia.
È dotato di 16 appartamenti, forniti tutti di cucina, area living e ampie finestre o terrazzi. In questo modo gli ospiti avranno sempre una connessione con l'elemento "acqua".
Il Bistrot Cannavacciuolo by the Lake offre, anche in questo caso, una cucina legata al territorio. Vengono riscoperti piatti tipici della zona e del pesce di lago. 

Che cosa fare a Laqua by the Lake
Il resort inoltre offre la possibilità agli ospiti di restare in forma con nuove attività. Si può utilizzare la barca elettrica e le bici elettriche per esplorare il territorio; oppure fare attività outdoor per restare in contatto con la natura. 
La barca e le bici elettriche sono a disposizione degli ospiti del Resort che possono scegliere di esplorare il Lago d'Orta dall'acqua o dai suoi suggestivi sentieri a bordo lago o tra i boschi.
Da scoprire il Percorso degli Gnomi, immerso in un ambiente fiabesco, fino all'alpeggio del Mastrolino.
Oppure l'itinerario che porta alla Valle dei Pinocchi. Da lì si procede fino alla fine, dove si trova Campello Monti, un fantastico piccolissimo borgo dove il tempo si è fermato.
Un altro luogo suggestivo da raggiungere nelle escursioni outdoor è La Val Grande, l'area wilderness più grande d'Europa in cui si viaggiava solo attraverso le mulattiere. nfine, per chi preferisce stare "in acqua", le attività migliori che si possono trovare sono Kayak, Sup, Wakeboard, Sci Nautico o il nuovissimo Jet Board elettrico.
I valori di Laqua Resorts
Come per tutti i Laqua Resorts, anche LAQUA by the Lake pone anche grande attenzione proprio al rispetto della natura per diventare ogni giorno un Resort a impatto zero. Cinzia e Antonino Cannavacciuolo cercano di offrire il meglio dell'italianità. Hanno una visione attenta alla cura del prezioso territorio e di tutto ciò che può donare. 
Pertanto in questo resort si utilizza un impianto con generatore ibrido in pompa di calore che sfrutta l'acqua di falda del lago e alimenta la produzione di energia elettrica. L'impianto è in classe energetica A.
Al suo interno si trova anche una rete di raccolta dell'acqua piovana e di falda, per l'irrigazione del parco. A disposizione degli ospiti sono fornite anche  auto elettriche e la colonnina di ricarica nel parcheggio privato.
Per maggiori informazioni sulla catena Laqua Resorts di Cinzia e Antonino Cannavacciulo si può visitare il sito online, dov'è possibile vedere anche le foto delle strutture.