Tante novità e nuovi percorsi green ed ecosostenibili nel programma 2022 della stagione turistica del dipartimento  francese del Var.
Un luogo ricco di storia, arte e cultura che mescola la sua anima antica alla mondanità delle località balneari più rinomate.
Provenza e Costa Azzurra ci propongono, inoltre, un turismo enogastronomico di assoluto livello, con le leggendarie strade dei vini a farci da guida tra  i sapori e i profumi dei vitigni.
Il Dipartimento del Var rappresenta una meta facilmente raggiungibile per i turisti italiani. La sua vicinanza con l'Italia permette di soggiornare anche  solo per un week-end festivo, per una tappa mordi e fuggi.
Le sue straordinarie bellezze artistiche e naturali e le proposte turistiche altamente sostenibili, ideali per chi ama la natura, ne fanno una meta imperdibile.
L'enoturismo rappresenta una delle nuove offerte turistiche della stagione estiva del dipartimento francese.
Un focus particolare merita la leggendaria strada dei vini della Provenza, luogo di immenso fascino dove nascono etichette rinomate del calibro di Cotes de Provence e Bandol. Un territorio dove è possibile assaporare un'aria magica che si mescola alla storia antica di circa 400 aziende vinicole.
Il fascinoso territorio di Esterèl Cotè d'Azur
Il Var si espande sino a zone incantevoli come l'Esterèl Cotè d'Azur. Un'area naturale con molti borghi differenti uniti da un fascino senza tempo.
Nel suo vasto territorio troviamo i sapori della Provenza del Borgo di Frèjus, i centenari vigneti di Puget sur Argens o il borgo medievale di Roquebrune-sur-Argens.
Ma questa zona offre anche aree balneari molto affascinanti come Saint-Raphael con il suo museo Louis de Funès.
Lungo la zona del Esterèl Cotè d' Azur si affaccia il massiccio montuoso dell' Esterèl, una catena montuosa a picco sul mare che si espande per 32.000 ettari. Una costa lunga 51 km con i suoi 9 borghi meravigliosamente caratteristici.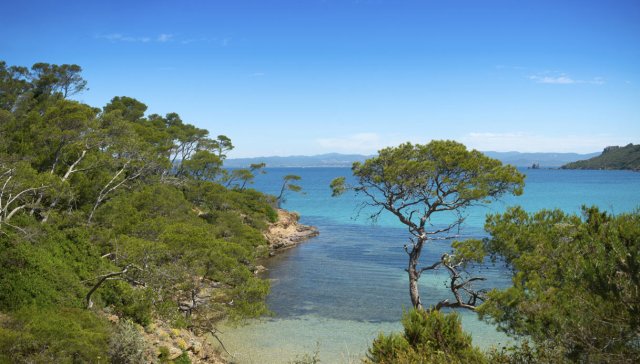 I 6 Borghi di Porte des Maures: tra mare e natura selvaggia
Dinanzi alle isole Porquerolles e Port-Cros si eleva il territorio di Porte des Maures.
I sei borghi del complesso si espandono in un territorio incontaminato affacciato sul mare. La zona regala la possibilità di godere una vacanza escursionistica completa, a cominciare dal mare con le spiagge di sabbia di Bormes-les-Mimosas e Lavandou e i borghi di Cuers, Collobrières.
La zona mette a disposizione, inoltre, tanti percorsi sportivi per gli amanti delle attività acquatiche, ma anche tragitti di trekking, picnic e escursioni nei vigneti.
Il turismo ecosostenibile della Dracènie
Il territorio della Dracènie offre ben 37 circuiti ecosostenibili. Un'area ideale per gli amanti della bici e del turismo ad impatto zero. Si può scegliere tra le tante guide topografiche che offrono una ampia varietà di percorsi ciclistici.
Su tutti consigliamo il percorso di La Vigna in Bicicletta con circa 40 km di piste ciclabili che attraversano le vigne storiche.
Per gli amanti dell'avventura e delle emozioni forti è possibile attraversare la passerella sulle Gole di Nartuby. Un cammino di 70 metri sospesi nel vuoto che attraversa il contesto turistico della Trans-en-Provence.
I 9 Borghi del Pays de Fayence
Il Pays de Fayence è formato da 9 borghi caratteristici, alcuni dei quali sono stati  certificati come Borghi più belli di Francia. Nel suo territorio, che si estende per oltre 250 km tra colline e sentieri, si trovano numerosi percorsi ciclistici.
Il più affascinante è sicuramente l'EuroVèlo 8, noto come il Mediterraneo in bicicletta. I borghi medievali profumano di arte e storia. In zona spiccano i complessi museali di Tourrettes e il Max Ernst a Seillans.
Il sito naturale delle Gole del Verdon
Sito naturalistico a picco sul mare, le Gole del Verdon si aprono tra due pareti di calcare ribattezzate "Grand Canyon d'Europa". A quest'ultimo verrà riconosciuto prossimamente il certificato di Grand Site de France. L'area è inserita all'interno del parco naturale del Verdon e vanta numerosi percorsi escursionistici.
Il belvedere del Col d'Illoire sovrasta la gola e regala una vista mozzafiato. Un luogo immerso nel verde e nella natura incontaminata.
Saint -Tropez e Pampelonne
ll Golfo di Saint-Tropez e la spiaggia di Pampelonne sono la vacanza perfetta per chi ha voglia di relax e benessere. Due luoghi balneari con strutture rinnovate e all'avanguardia, location ideali per chi è alla ricerca del Wellness.
Proprio sulla meravigliosa spiaggia possiamo trovare il lussuoso albergo Lily of The Valley.
Saint-Tropez per le sue incantevoli stradine, per il suo eterno spirito glamour e vivace e per il suo celebre porto, rinomato  a livello internazionale, ricco di ristoranti gourmet famosi in tutta la Francia, è un vero incanto!
La cittadina è storicamente ricordata anche per i suoi importanti  eventi sportivi. Su tutti l'appuntamento nautico con le Vele di Saint-Tropez.
Ma il golfo ci riserva anche uno spaccato unico ed antico con i 12 borghi incastonati sul mare, ricchi di fascino.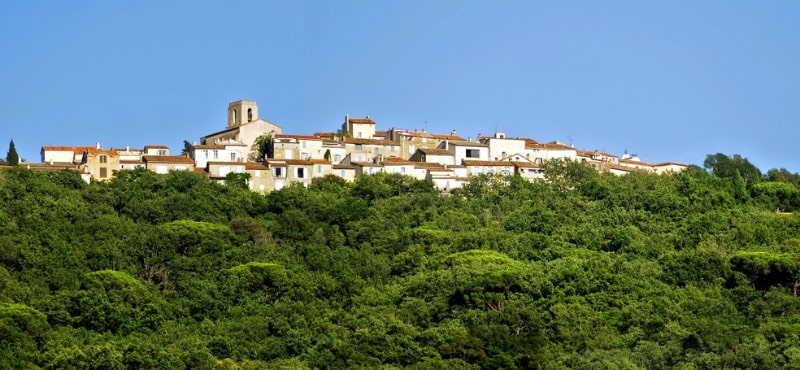 I Borghi sulla Baia di Saint-Tropez
Segnalo tra tutti Gassin, un borgo caratteristico, famoso per le sue specialità gastronomiche e per alcune aziende vinicole tra le più importanti di Francia. Tra le denominazioni più famose il rosè certificato bio.
La sua incantevole vista sulla baia regala una vacanza d'elitè con la possibilità di soggiornare anche in hotel di lusso.