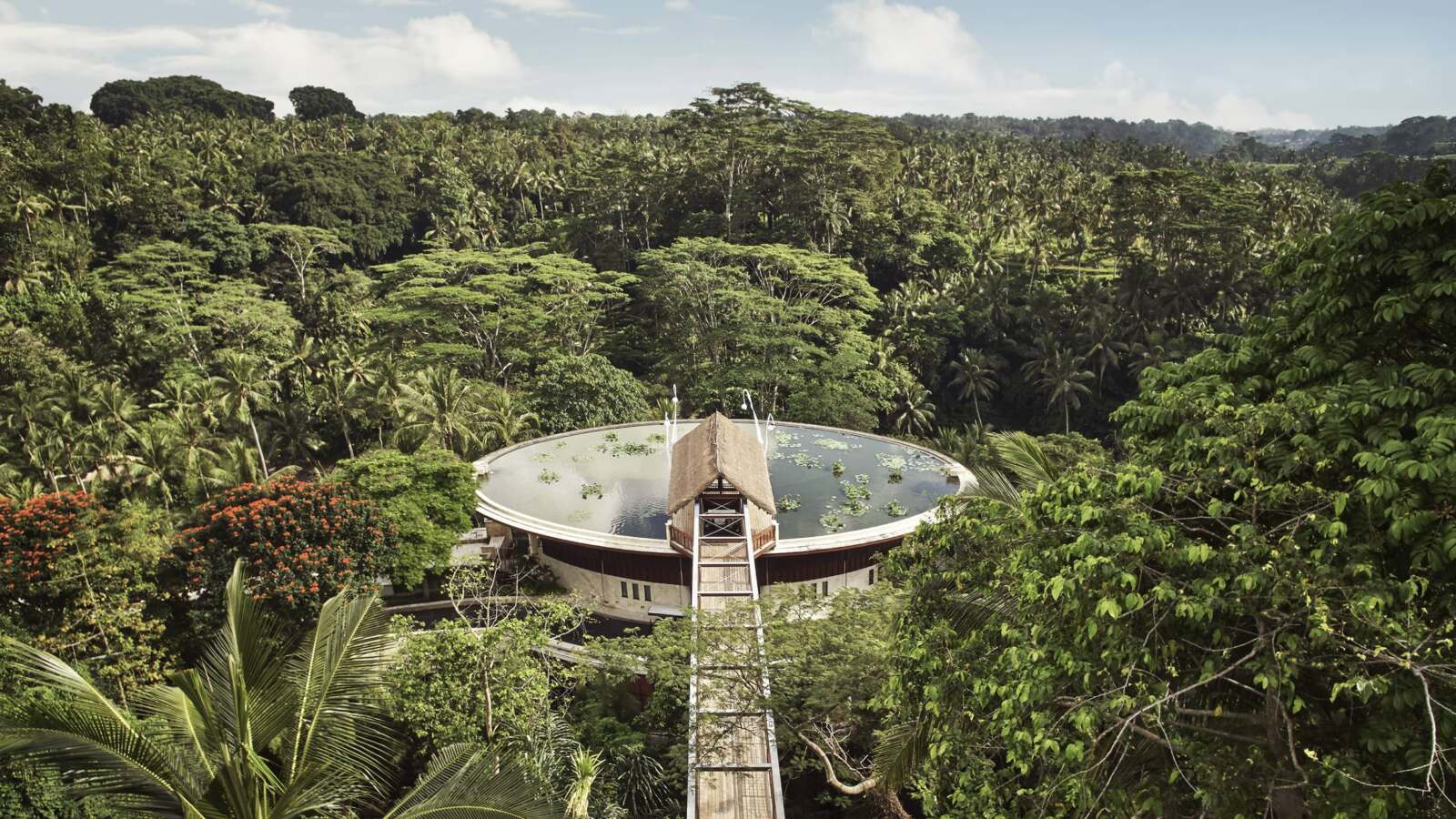 Gruppo Four Seasons Hotels and Resorts propone con il suo Private Jet, non si decidono dall'oggi al domani.
Non per niente Four Seasons, che crede nella magia della scoperta e regala esperienze sartoriali che rispettano i più alti standard di salute e sicurezza, ha rivelato da poco i suoi itinerari 2022 compresa una inedita tappa in Africa pensata per le famiglie.
È uno sguardo ottimista ed entusiasta sul futuro quello proposto da Four Seasons Hotels and Resorts. Mentre il nuovo Four Seasons Private Jet si prepara a decollare nel 2021, il gruppo leader dell'ospitalità di alto livello svela i primi itinerari per il 2022, con un occhio sempre attento alla flessibilità, alla salute e alla sicurezza dei programmi. 
"L'esperienza di Four Seasons Private Jet è stata creata per i viaggiatori che vogliono scoprire il mondo, immergersi in nuove culture e condividere avventure uniche, coccolati dall'iconico servizio del gruppo," afferma Christian Clerc, Presidente, Global Operations di Four Seasons Hotels and Resorts.
"A partire dal viaggio inaugurale nel 2015, la risposta è stata travolgente, con un costante effetto sold out. Ci aspettiamo lo stesso interesse per questi itinerari 2022. Pensiamo a quegli individui proiettati sul futuro e che a maggior ragione oggi scelgono brand di cui si fidano, che diano priorità alla qualità a 360 gradi. Con Four Seasons, possono esplorare il mondo con tranquillità e sorpresa".
African Wonders: L'Inedito Itinerario Per Tutta La Famiglia 
African Wonders  (28 dicembre 2021 – 9 gennaio 2022) Atene, Grecia – Visita giornaliera alle Piramidi d'Egitto – Serengeti, Tanzania – Mauritius – Rwanda – Visita giornaliera alle Cascate Victoria, Zambia – Johannesburg, Sud Africa
Per la prima volta, Four Seasons propone un itinerario di 13 giorni, pensato per le famiglie e i viaggiatori di tutte le età.
L'avventura inizia con una giornata ad Atene, per poi spostarsi in Egitto, dove una guida privata porta gli ospiti a scoprire le antiche piramidi d'Egitto, per conoscere le divinità egizie, i geroglifici e il leggendario Tut, il Re dei bambini.  La successiva tappa a Serengeti comprende una vista inedita delle pianure a bordo di una mongolfiera e una cena con fiaccole nella selva africana per celebrare il nuovo anno. A Mauritius, dove i viaggiatori si rilassano in lussuose ville, ci sono numerose opportunità per esplorare l'isola, sia in immersione nell'oceano sia a cavallo.
Tornati sul continente, nelle splendide foreste del Ruanda, la conservazione delle specie diventa protagonista dei programmi portando gli ospiti a fare trekking con i gorilla e a incontrare scienziati e i veterinari locali che si occupano di questi primati in via di estinzione.  Successivamente, una speciale gita di un giorno alle Cascate Vittoria offre un incontro unico con una delle Sette Meraviglie Naturali del Mondo. Il programma si conclude con una sosta finale nella vibrante città di Johannesburg, una porta da cui i viaggiatori possono scegliere di pianificare ulteriori esplorazioni per prolungare questo indimenticabile viaggio attraverso l'Africa. Ulteriori attività possono essere pianificate in base agli interessi e all'età di ogni ospite con i team di concierge Four Seasons in ogni destinazione.
A grande richiesta: gli itinerari che tornano nel 2022 
Due dei viaggi preferiti dagli ospiti a bordo del Four Seasons Jet sono tornati per il 2022 e sono ora disponibili su prenotazione.
Timeless Encounters – (14 marzo – 6 aprile 2022) – Kona, Hawaii – Bora Bora – Sydney, Australia – Bali, Indonesia – Chiang Mai o Chiang Rai, Tailandia – Viaggio di un giorno al Taj Mahal, India – Dubai, UAE – Prague, Repubblica Ceca – Londra, Inghilterra
Questo itinerario offre opportunità indimenticabili, come fare un tour privato dell'Opera House di Sydney, partire in jet per il Taj Mahal per una visita di un giorno, esplorare il deserto arabo a bordo di una 4×4, cenare come reali nel Palazzo Lobkowicz di Praga e molto altro ancora.
Ancient Explorer – (8 aprile – 1 maggio 2022) – Miami, USA – Mexico City – Isola di Pasqua – Bora Bora – Grande Barriera Corallina, Australia – Bangkok o Koh Samui, Tailandia – Petra e Wadi Rum, Jordan – Visita giornaliera alle Piramidi d'Egitto – Taormina, Italia – Madrid, Spagna
Gli ospiti possono scoprire le leggendarie meraviglie del mondo, tra cui i misteri dell'Isola di Pasqua, la magnifica Grande Barriera Corallina, l'intrigante Città Perduta di Petra e le antiche Piramidi di Giza.
Ultimi Posti Disponibili: Itinerari 2021
Per le partenze a bordo del nuovo Jet nella primavera 2021, sono disponibili pochissimi posti in due itinerari attorno al mondo:
World of Adventures – (28 maggio – 20 giugno 2021) – Seattle, USA – Kyoto, Giappone – Bali, Indonesia – Seychelles – Rwanda – Marrakech, Marocco – Bogota, Colombia – Galapagos – Miami, USA
International Intrigue – (27 novembre – 20 dicembre 2021) – Seattle, USA – Kyoto, Giappone – Hoi An, Vietnam – Maldives – Serengeti, Tanzania – Marrakech, Marcocco – Budapest, Ungheria – St. Pietroburgo, Russia – Parigi, Francia
Il leggendario servizio Four Seasons tra le nuvole e in ogni tappa
Con un iconico servizio di bordo, l'esperienza Four Seasons Private Jet porta i viaggiatori verso destinazioni da sogno, con accesso a esperienze uniche e a sistemazioni di lusso negli hotel e resort Four Seasons di tutto il mondo. Ogni dettaglio è curato prima della partenza, in quanto il team di Guest Relations lavora a stretto contatto con ogni ospite, dalla prenotazione iniziale al viaggio.  A bordo del Four Seasons Private Jet, un equipaggio di volo esperto include un Concierge dedicato, un Executive Chef e un medico.
Tutti gli itinerari del 2022 sono a bordo del nuovo Four Seasons Private Jet, che partirà per il suo viaggio inaugurale nel 2021. Per migliorare ulteriormente l'esperienza dei viaggiatori, il nuovo aeromobile Airbus A321neo-LR è stato completamente personalizzato secondo le rigorose specifiche di Four Seasons, con il contributo delle esperienze dei passeggeri del precedente Four Seasons Private Jet.  Offrendo la cabina più ampia e più alta della sua classe, con 48 posti e una configurazione che garantisce un comfort ancora maggiore, con ampio spazio per gli ospiti, che possono distendersi e sentirsi a proprio agio.
Il nuovo Four Seasons Private Jet vanta anche uno dei più moderni sistemi di filtraggio dell'aria del settore, come quello ospedaliero, che rinnova l'aria in cabina ogni due o tre minuti e rimuove il 99,9% di particelle, virus e batteri. Durante il viaggio vengono forniti anche kit per l'igiene personale.
Come sempre, gli itinerari sono flessibili – anche a metà del volo – nel caso in cui le circostanze locali cambino o gli ospiti desiderino un'esperienza più personalizzata. Il concierge di bordo è in costante contatto con i colleghi a terra presso gli hotel e i resort Four Seasons, assicurando che ogni dettaglio sia organizzato prima dell'arrivo in ogni destinazione.
Lead With Care
Four Seasons, in collaborazione con TCS World Travel e in aggiunta al programma di salute e sicurezza  Lead With Care – il protocollo del gruppo in tutti gli hotel del mondo – lavora a stretto contatto con i principali esperti mondiali e le autorità locali per proteggere la salute e la sicurezza di ogni ospite e dipendente.  Questo include un pre-screening medico di ogni passeggero, dipendente Four Seasons e membro dell'equipaggio di volo prima di imbarcarsi su ogni itinerario, con un medico di viaggio che accompagna gli ospiti per tutta la durata del viaggio.
Prenotazioni
I viaggiatori interessati a prenotare l'avventura di lusso di una vita sono invitati a cliccare qui per vedere da vicino gli esclusivi viaggi offerti in alcune delle destinazioni più affascinanti del mondo.  Per ulteriori informazioni e prenotazioni sull'universo Four Seasons, visitare fourseasons.com.
Ugo Dell'Arciprete