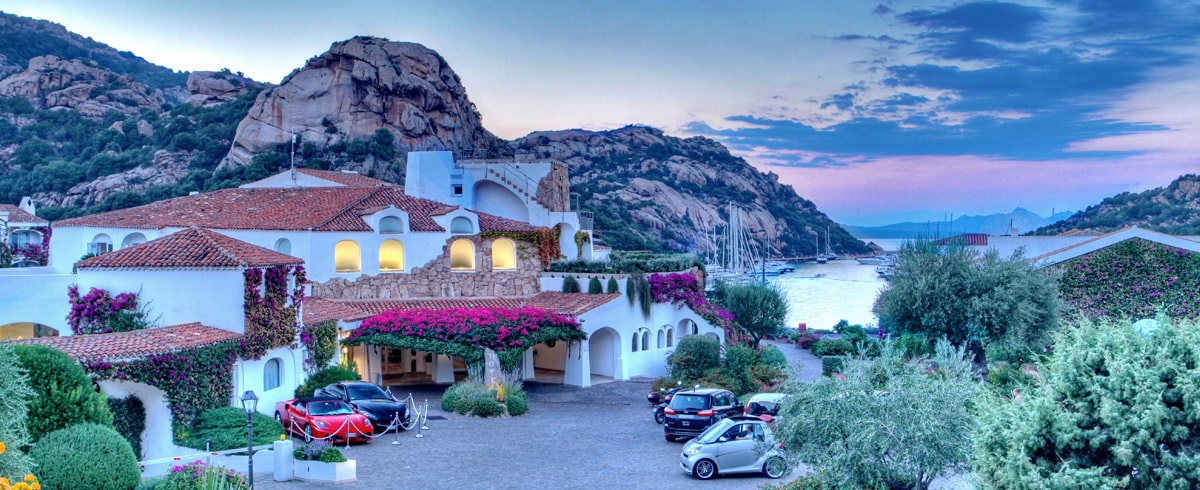 Il Grand Hotel Poltu Quatu, cinque stelle lusso situato in provincia di Arzachena a soli 3 km da Porto Cervo, offre per la stagione 2014 servizi ancora più esclusivi e  con un personale altamente qualificato che rispetterà al massimo la privacy degli ospiti.
Si potranno così vivere momenti speciali, in un ambiente naturale unico, nel quale la natura è stata preservata per offrire un assaggio della Sardegna più autentica.
Per questa stagione, appena avviata, sono stati siglati importanti acccordi e partnership con differenti brand di richiamo internazionale: Kiton, Fisico, Holt, Malo, Bmw. Inoltre  aprirà i battenti Apple Store, come unico punto vendita e assistenza della Sardegna.
Tra i partner anche Phi Beach e Vip Room per chi non vorrà rinunciare al divertimento dal tramonto all' Alba.
 Un'attenzione particolare è dedicata alla gastronomia, con le innovative proposte dei ristoranti "Al Alba" e "La Bahia", che propongono piatti ricercati che uniscono i sapori del Mediterraneo, della cucina sarda e di quella napoletana, con contaminazioni contemporanee. Fiore all'occhiello è il ristorante Tanit, nel corpo del Grand Hotel Poltu Quatu che si caratterizza per un eccellente servizio e l'ottima posizione affacciandosi direttamente sul porto. Novità assoluta Caracol, Hamburgheria e Tex Mex per un'offerta più ampia e variata.
Dall'hotel è possibile raggiungere l'arcipelago della Maddalena via mare: grazie all'accordo con Montecarlo Boat Sales si potranno affittare in charter barche di differenti metrature per escursioni e gite al parco marino antistante.
Per gli amanti della spiaggia, il Grand Hotel Poltu Quatu mette a disposizione degli ospiti diversi stabilimenti balneari attrezzati, tra cui la spiaggia  Grande Pevero", una vera icona in Costa Smeralda con il suo mare trasparente, e la spiaggia attrezzata di "Liscia di Vacca",  adatta anche a famiglie con bambini.
Il Grand Hotel Poltu Quatu, facente parte della catena alberghiera Small Luxury Hotel Of The World, è un'ottima base anche per i golfisti, che avranno a disposizione le 18 buche  del  Pevero Golf Club e l'imperdibile panaroma che si gode dai campi da golf.
 Tariffe a partire da Euro 190 per camera (inclusa colazione)  www.poltuquatu.com